Display Cabinet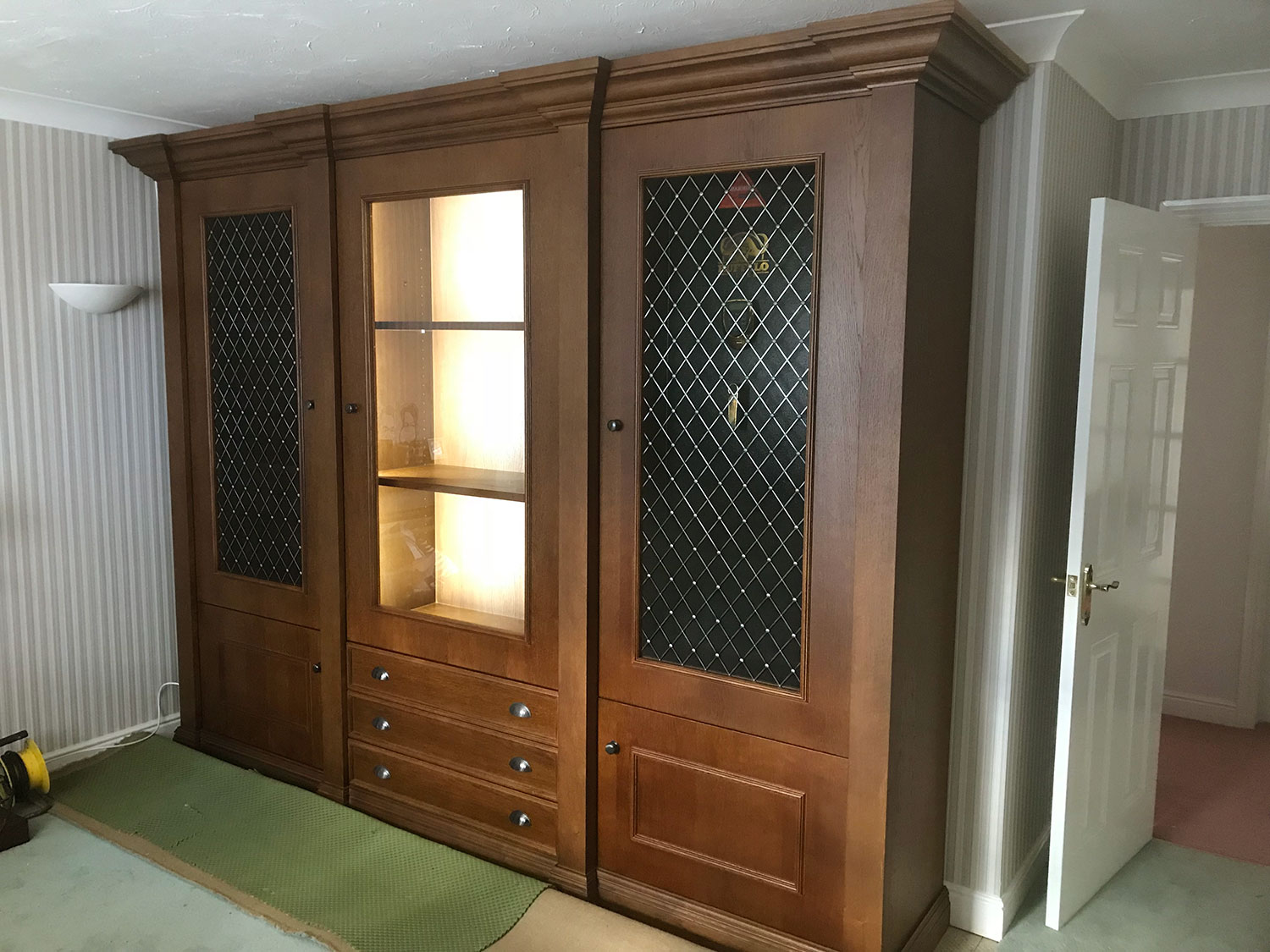 New Image Office Design Ltd specialise in bespoke woodwork and joinery
We was approached to create a bespoke gun cabinet and display case.
Never one to turn down a challenge, we set about creating a stunning masterpiece.
The display cabinet featured hard wood stained to clients preferred shade, built in lighting, hardwood feature edge details and the pressed pins was a quality touch to double up to hold the black mesh covers in place.
Cabinet was delivered and installed to the client home on time and within budget.