New Image Office Design Ltd can provide innovative furniture and design solutions for your office environment in a range of styles from traditional to modern.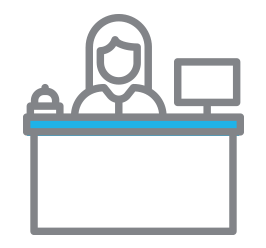 The reception is the first area visited by customers and they can't help but form an opinion about your organisation from it. Businesses ought to think carefully about the reception space if they want clients to feel welcomed and be treated professionally, quickly and effectively.
Your front of house needs to be inviting, organised, attractive and user friendly. If required this can be achieved through custom made and individually designed solutions. However, bespoke solutions are not always needed. Impressive and practical reception areas can be achieved from the wide range of office furniture available.
Reception areas designed to suit the specific needs of the service and medical industries. These are made to measure solutions and good examples of tailor made office furniture solutions to suit individual spaces and requirements.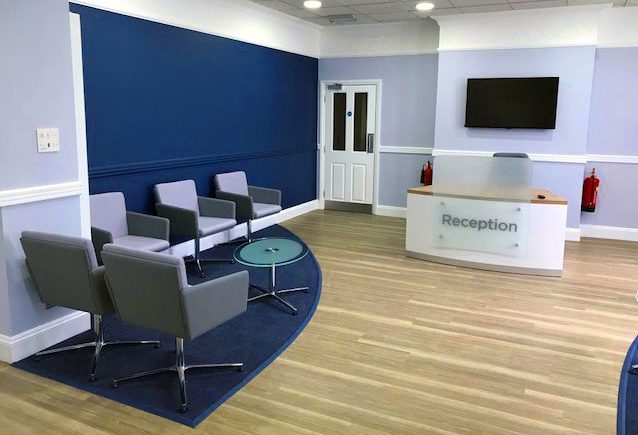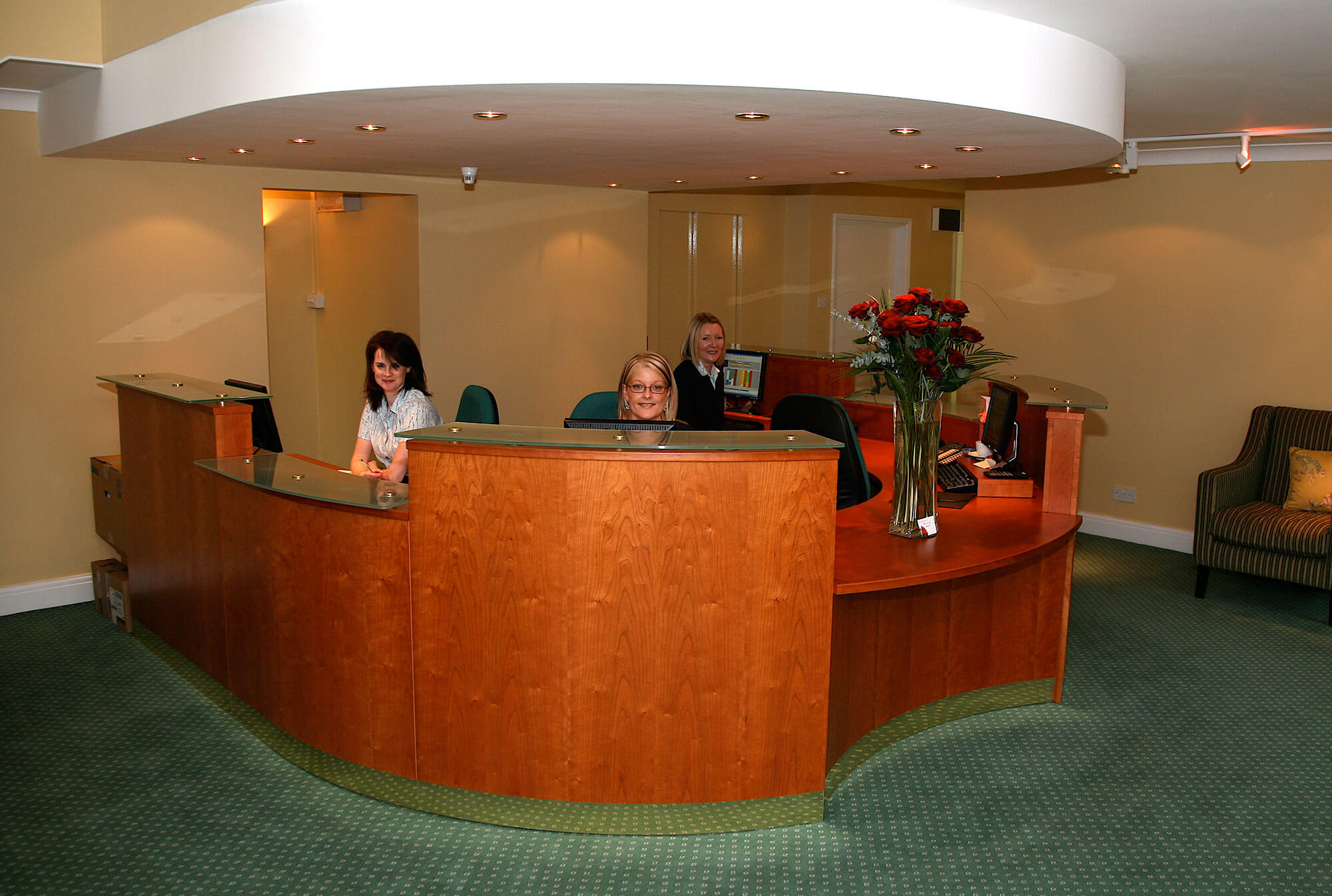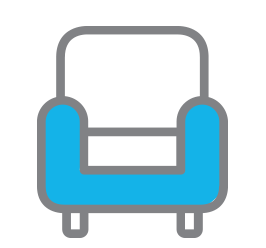 Soft seating is often needed for reception seating, waiting areas, breakout seating, foyers, meeting rooms and even board rooms. The choice of soft seating available is very broad and you may want to consider what effect you want to create with your choice of style, fabric and colours. We can help you pull off different looks from the highly professional and sober to designer statements as well as simpler understated solutions. This can be achieved for any budget from the high spec bespoke environments right through to limited budget entry point needs.
Products come in a range of colours and patterned fabrics from the eye catching through to the more modest of choices. Varied specification options offer a diversity of functional needs.
First impressions count so get in touch to have a chat or to arrange a meeting. We'll help you design your imagination, from concept through to completion. We'll give you a high performance working environment you can be proud of.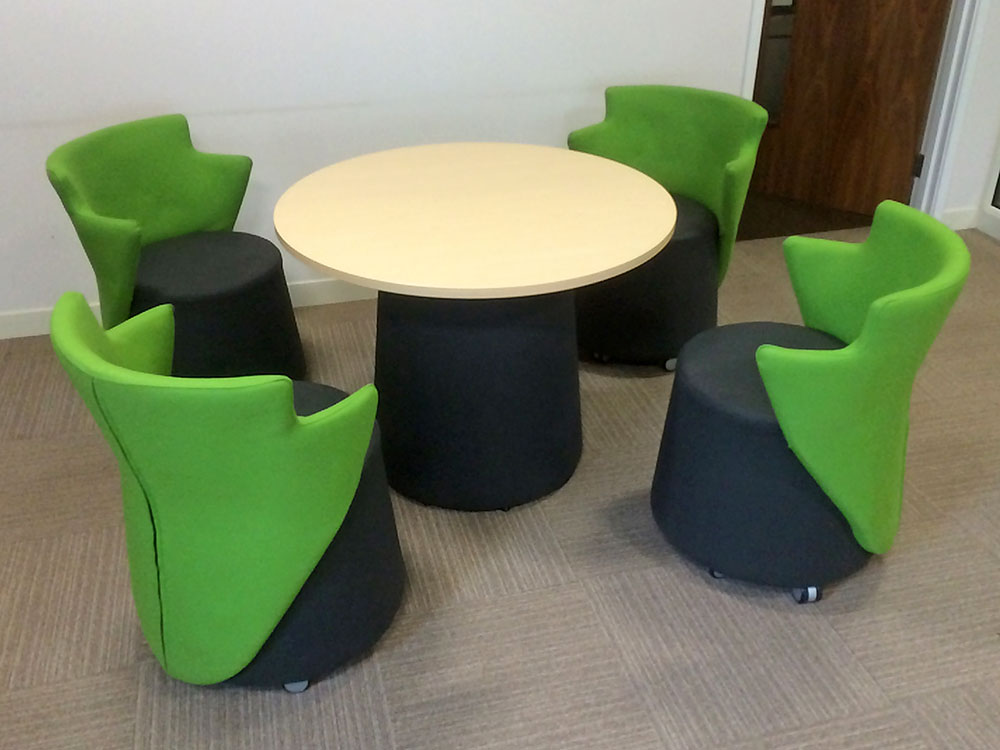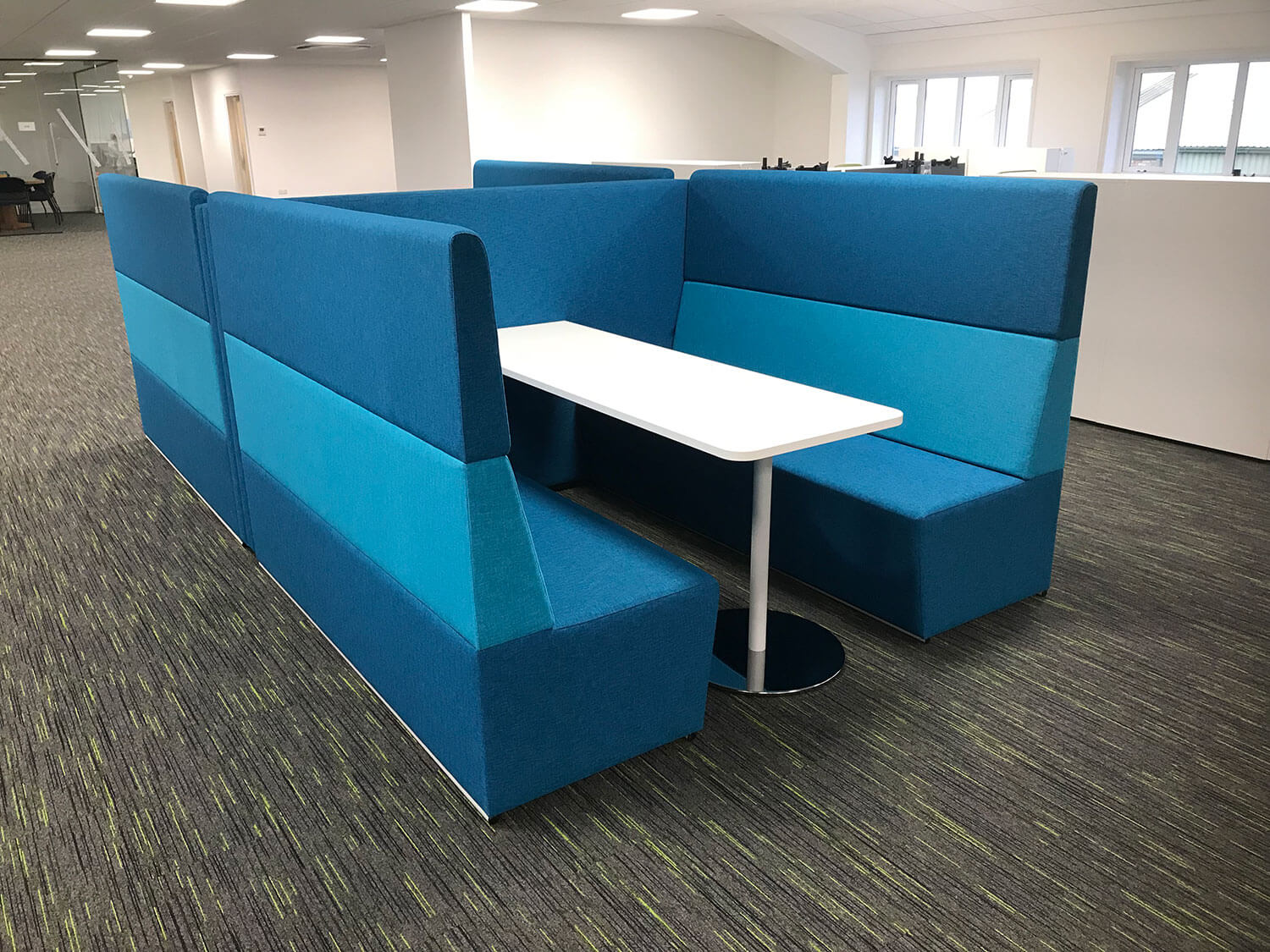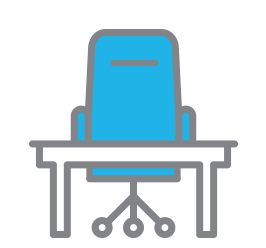 The board room, together with conferencing and training environments, are crucially important. Correct levels of professionalism, comfort and user friendly atmosphere should be created successfully. Whether you need that highly impressive board room or small but effective meeting table we can help ensure you have all your bases covered with our broad ranges of office furniture that will impress the team members, customers and trainees that will be using them.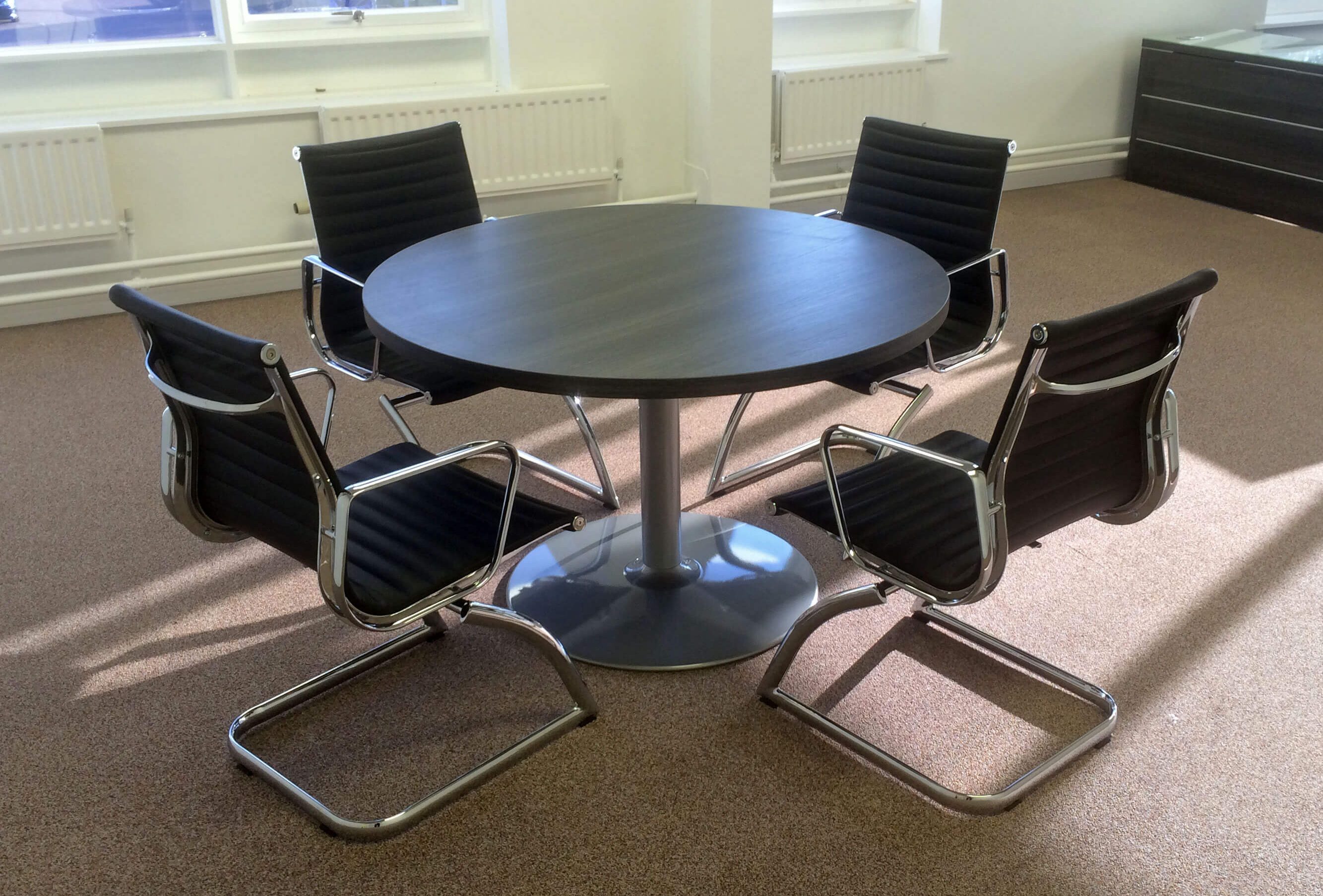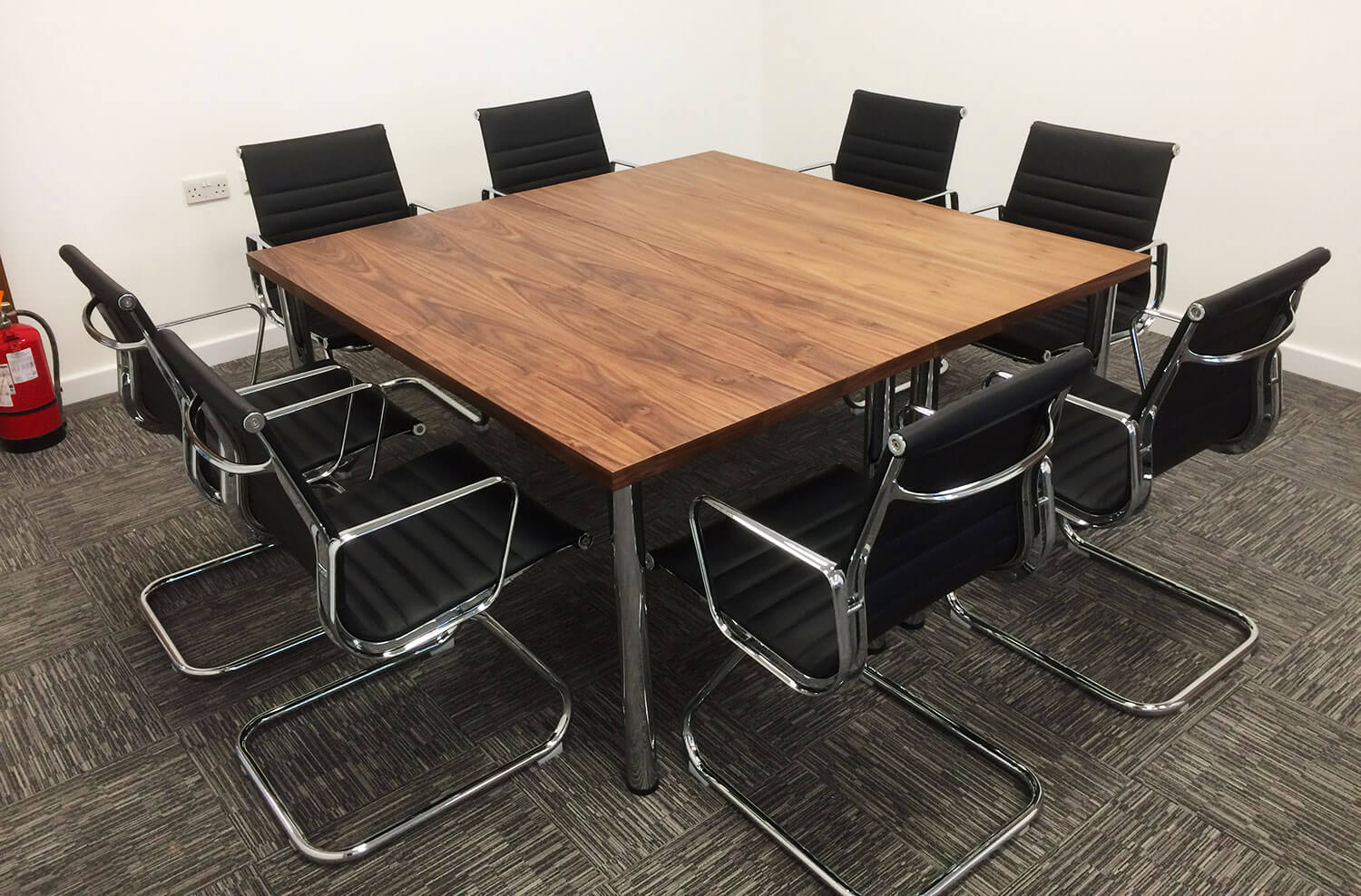 Get a quote from one of our team today by contacting us on the details below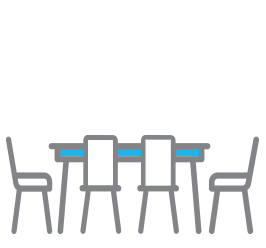 Boardrooms, Conferencing & Training
We believe Boardroom, conferencing and training room furniture should reflect you're company, and you can make a real statement by choosing to partner with us.
Our extensive range of executive office furniture allows you to create the desired look for the right budget.
Whether you are looking for chairs, tables, storage or media walls, we are confident you will find the right solution for your business.
We also offer a bespoke service which allows you to have exactly what you want, we work with all types of materials, so if you require an extra large meeting table or a bespoke cabinet to store you're awards in then we can design, manufacture and install nationwide giving you a first class service.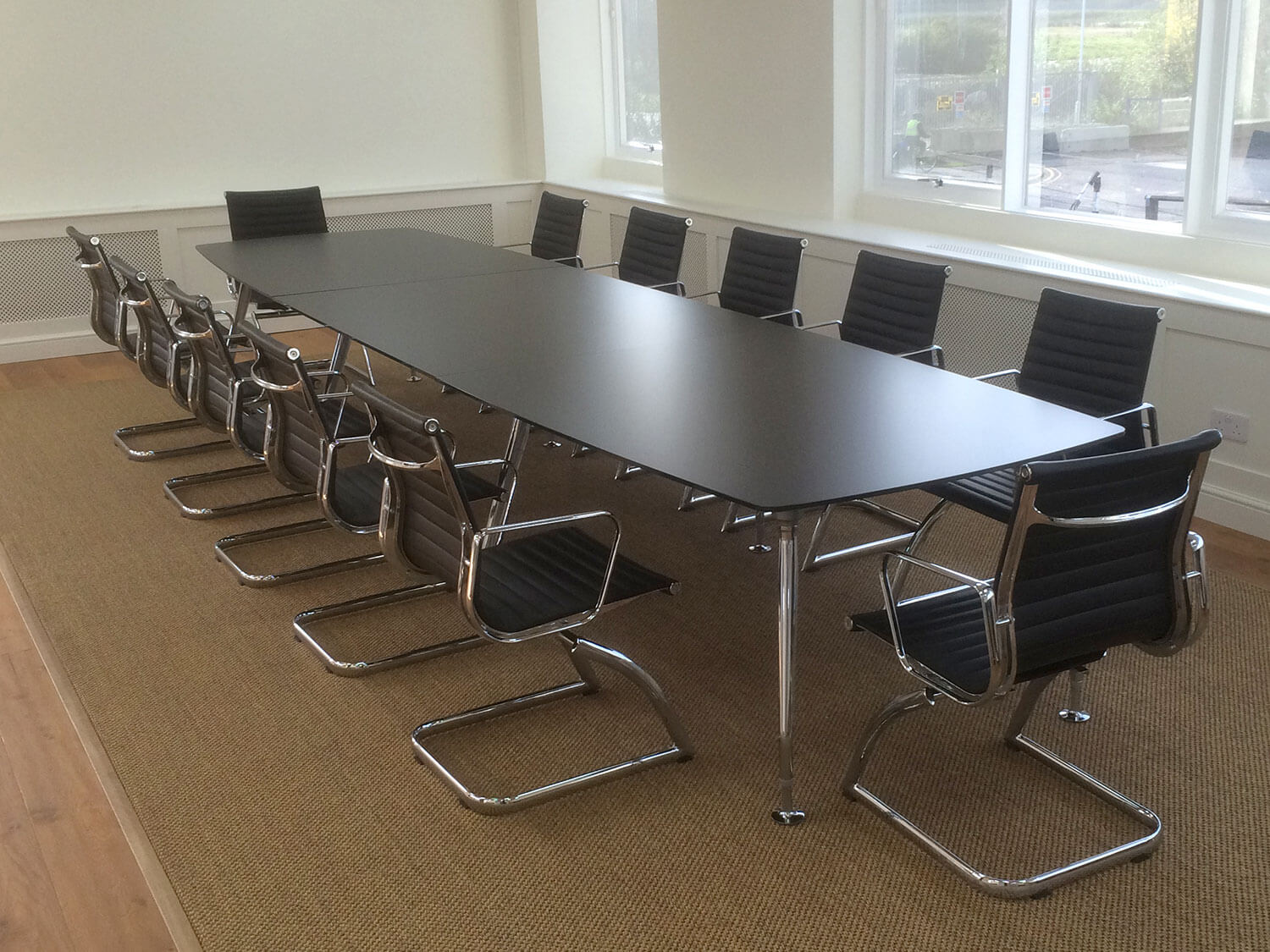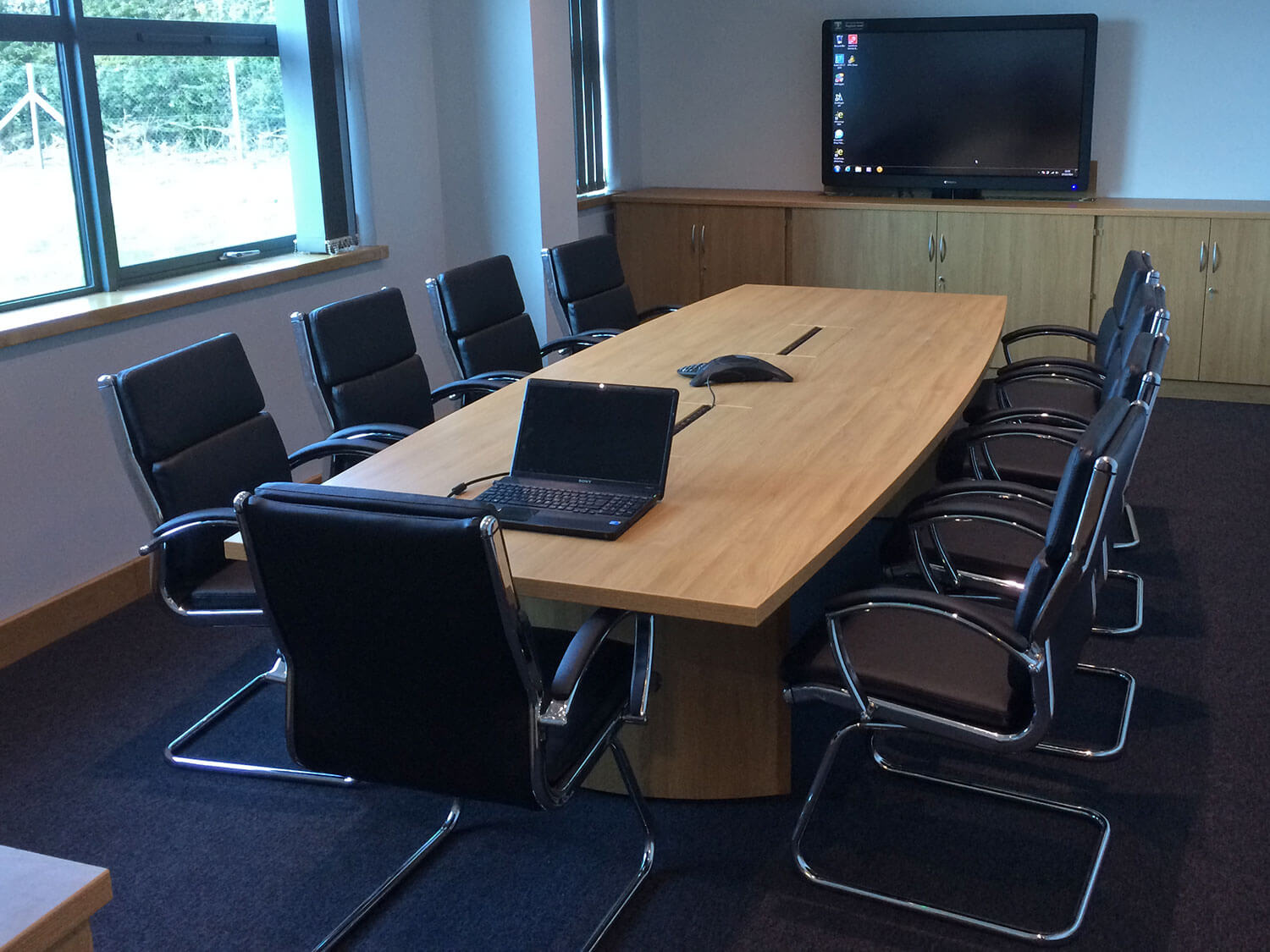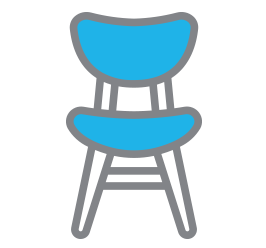 Our work chairs are exceptionally important because they can negatively or positively affect performance. Closely linked to health issues it's important that your chair delivers the right support for your shape, as well as suit your working demands and style.
Whilst it is important to adhere to tight budgets and spread the cost of employment, it is essential to look after staff members since good working environments retain good workers and positively affect performance.
A unique mesh back chair that is designed to support your back while you move around during your everyday work. Choose a chair style to fit in with the existing office, or to stand out from the crowd.
First impressions count so get in touch to have a chat or to arrange a meeting.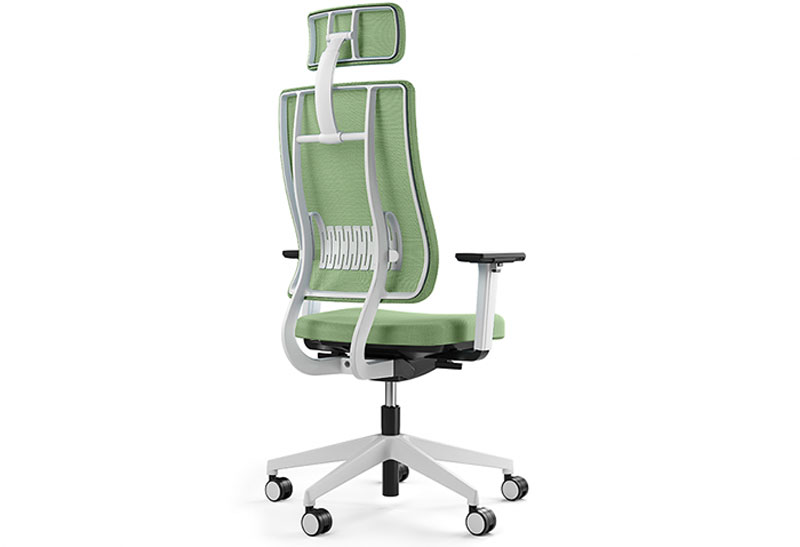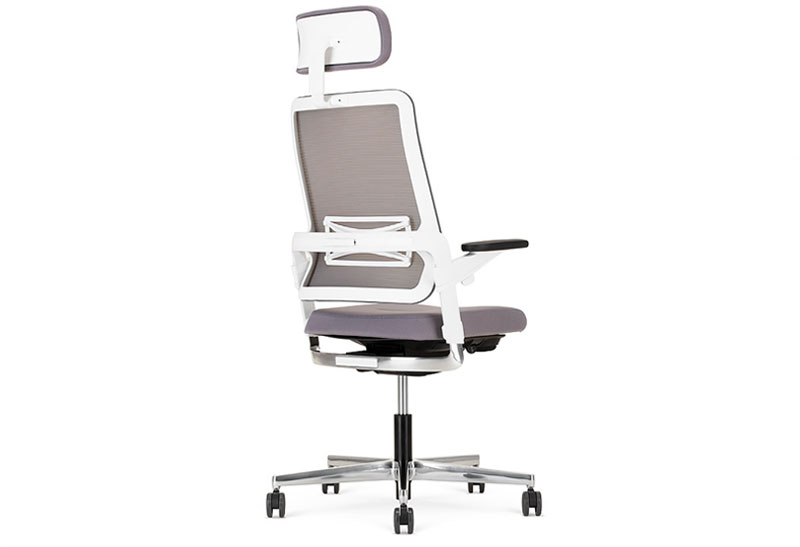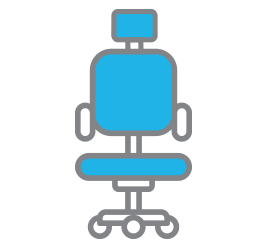 Ergonomoic chairs for health aware customers seeking great support, comfort and style.
Ergonomic chairs come in all shapes and sizes and are designed to help improve the user experience, this in turn will help improve posture and support them throughout there working day.
The benefits of using ergonomic products means you have greater levels of adjustment to setup the chair correctly and make changes to suit your needs throughout the working day,after all we was not built to sit still.
New Image Office Design Ltd has been working with specialist ergonomic seating suppliers for over 36 years.
Chairs can be equipped with a wide selection of items designed to help improve your time in the chair, we offer the following to most chairs.
Inflatable lumbar support – allows you to adjust the level of support in the back.
Seat slide – Adjustment of the seat to make the chair correctly fit the users legs.
Ratchet backrest – allows you to adjust the lumbar curve in the chair to suit your backs natural curve.
Adjustable mechanisms – allows the chair to be setup to the users weight so it supports you when moving around in the chair.
Adjustable armrest – a wide selection available to suite individual requirements such as standard height adjustable, slide and rotate arm pads to help support elbow or forearm while typing, fold away armrest for when you want the option of getting closer to the workstation.
Memory foam – can be added to the chair to increase comfort levels and allow the chair to shape to your body.
Custom chairs can be made for people that require us to go the extra mile. Whether its to shape the back of a chair to allow for a curved spine or install a leg support for someone which is messing part of there leg, we take pride in the solutions we offer and work closely with our clients to help cater for there every need.
We have sourced the very best products from around the world so we can provide the right solution for your individual requirements.
All our products come with a minimum 5 year warranty and some even go up to 12 years depending on the supplier.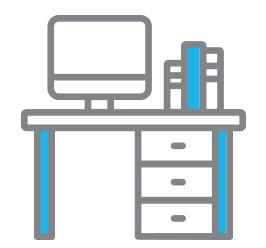 Effective working environments are becoming more and more important in the current market.
We can help you get your office environment right with our range of desking solutions which suit all budgets and lead times.
There are a wide range of shapes, sizes, colours and wood finishes which gives us a blank canvas to help shape the way your new office environment will look.
Working together we can create a fabulous workplace, which will create a positive impact on clients and staff alike.
Working with our in house design team, we can space plan the area/s to not only make sure it fits correctly into the office space, but we can produce a 2D & 3D Cad design so you can see the products in situ.
Electric height adjustable desks are becoming more popular and we have a great selection available.
We offer a bespoke service so if something standard does not fit the area you are working with, we can custom make a product to suit.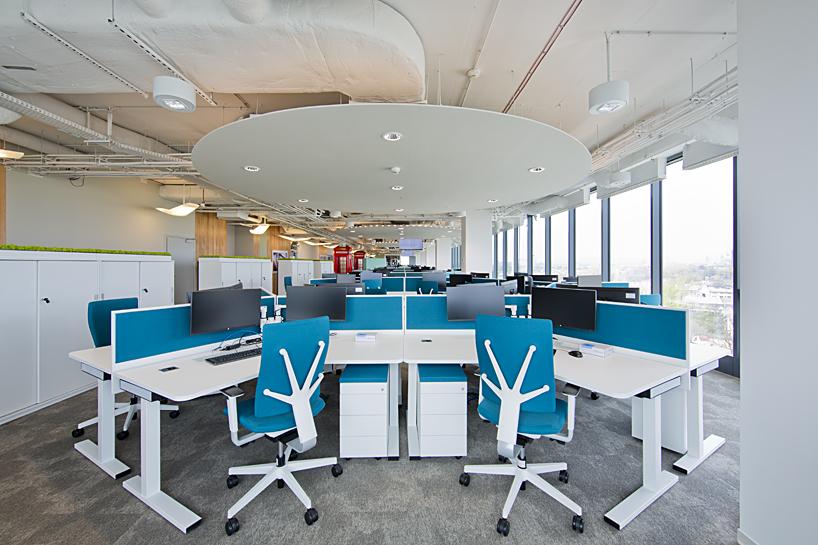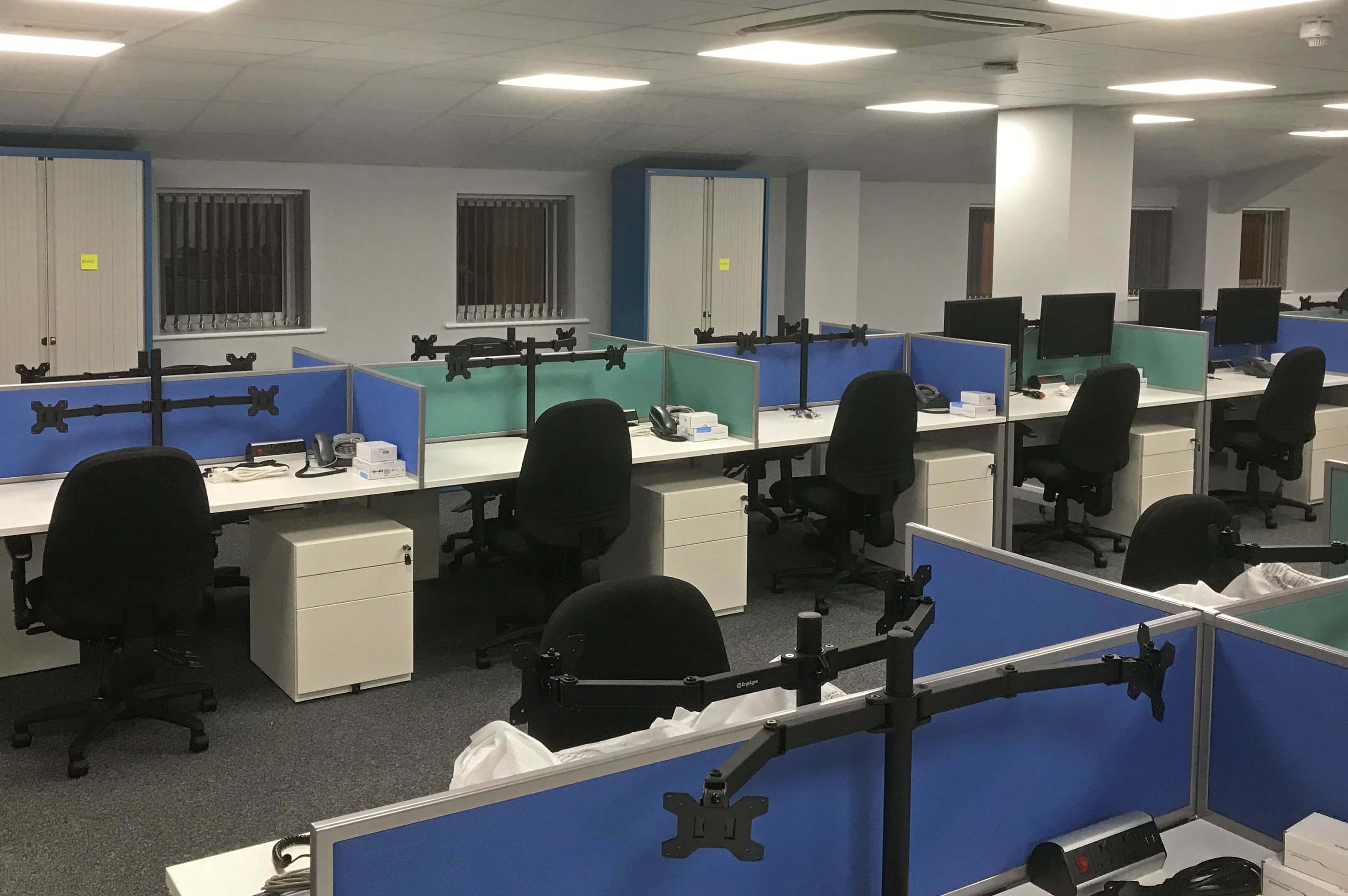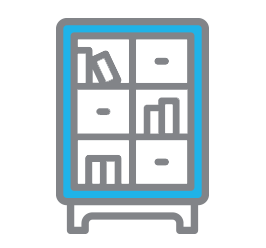 For an effective and efficient high performance office, storage is a key factor and needs careful planning.
With so many choices available we help our clients make the right decision.
Choose from a selection of file friendly filling cabinets, cupboards, tambours, book cases, lockers and multi drawers finished in a wide range of colour's, styles and sizes.
So, whatever your preference, whether you want corporate,traditional or something bold and bright – we have a comprehensive range for you to choose from.
Specialist storage such as fire safes, IT and media solutions and high volume roller bed storage are available.
If you are looking to maximize your storage why not have a file audit, which will allow us to work with you and the space available to create the right solution.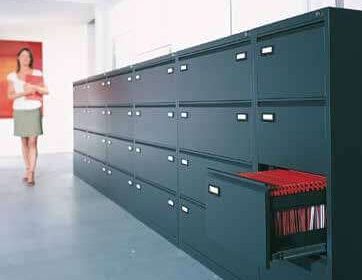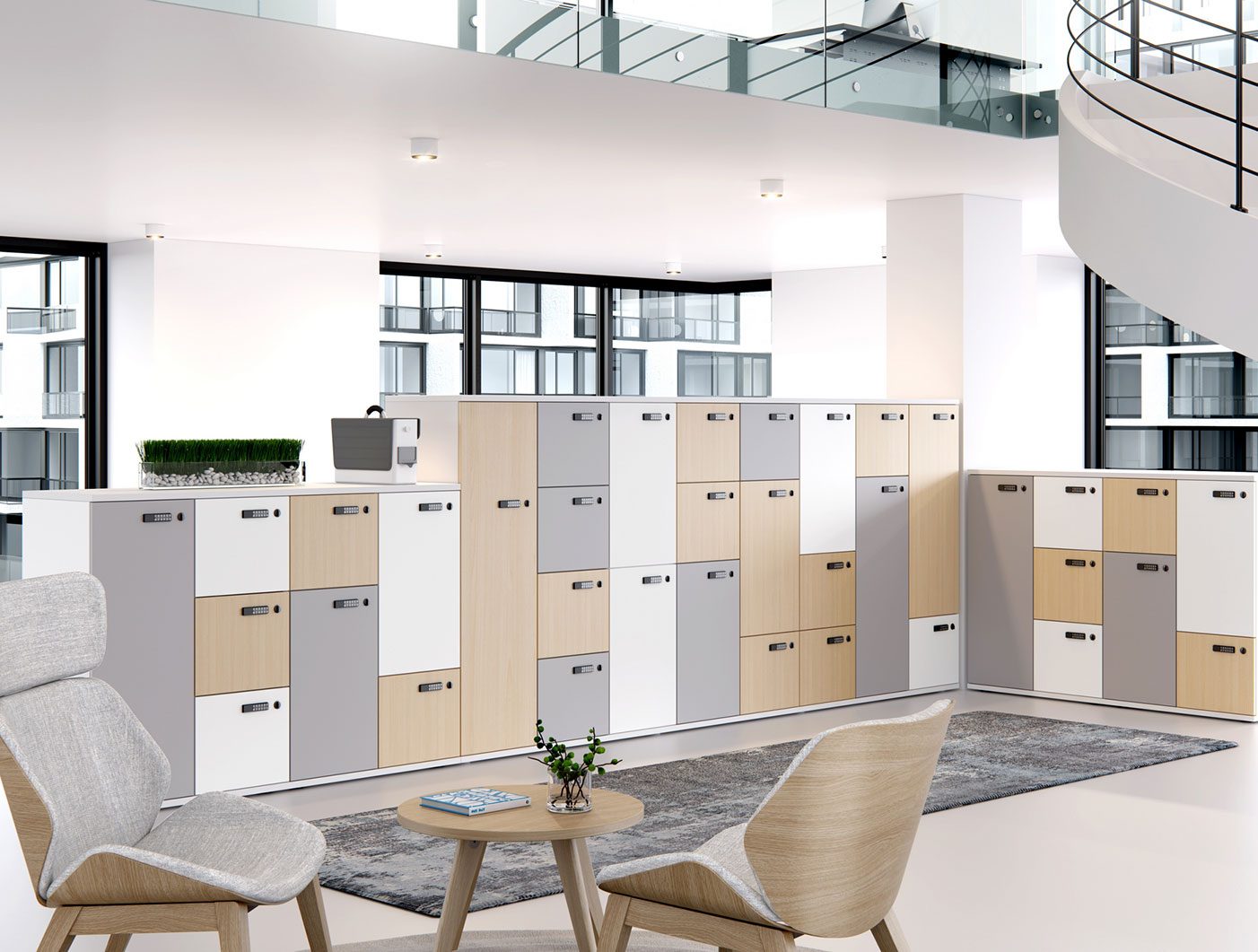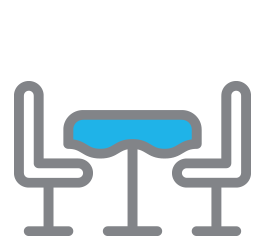 Our cafe,bistro and restaurant furniture has been sourced from a wide range of suppliers , so we can offer our clients the very best solutions for their projects.
Our suppliers offer the highest quality and an extensive selection of finishes, so we able to cater for your needs.
Working with our team, we can create designs so you can see first hand what it will look like and make sure it works with the space you have available.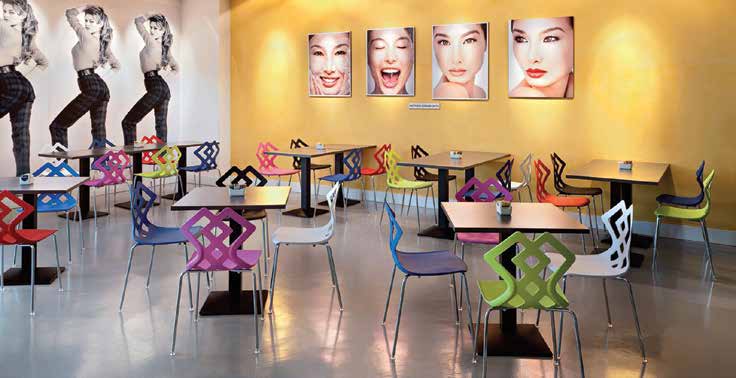 Our range of high quality specialist equipment include often forgotten equally important items like fire Resistance safes , monitor arms, ergonomic items like gel pads and vertical mice even replica plants.
It is essential that all your important documents and valuables can be safely stored.
If space is an issue the clever space saving tools like monitor arms are available and can be used to give practical solutions to life's tight squeezes. They also insure a neat and tidy office image.
These additions can make all the difference to your office space, making it come to life,be more inviting and become an overall tidier space.  
A DSE Ergonomic Assessment is a careful analysis of the working environment and any equipment relating to it, including the desk and chair. The purpose of the assessment is to establish whether workstation practices have the likelihood of causing harm.
Our job is to identify the risks and help you reduce them, allowing for a more comfortable yet supportive workstation setup and therefore keep discomfort at bay.
We aim to provide a first class ergonomic workstation assessment service this will be carried out at your desk to ensure that workstation postures are correct. Our team of skilled, assessors can help you find long term solutions for any discomfort that you may have experienced at your workstation.
Don't worry, we have a network of ergonomic assessors across the UK, which are qualified.
We specialise in finding workplace solutions for people with complicated pain issues, whether it is relating from poor ergonomic postural habits or medical related problems. We have built a reputation for finding solutions for everyone we work with.
New Image Office Design Ltd provides guidance regarding Ergonomic Assessments, including seating analysis and workstation overviews for an entire workplace, or for one individual office space.
This process is sometimes called a Display Screen Equipment Assessment, or just DSE for short.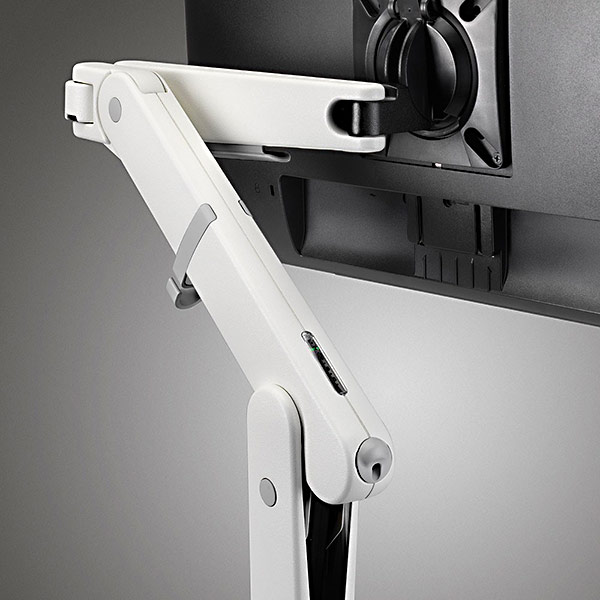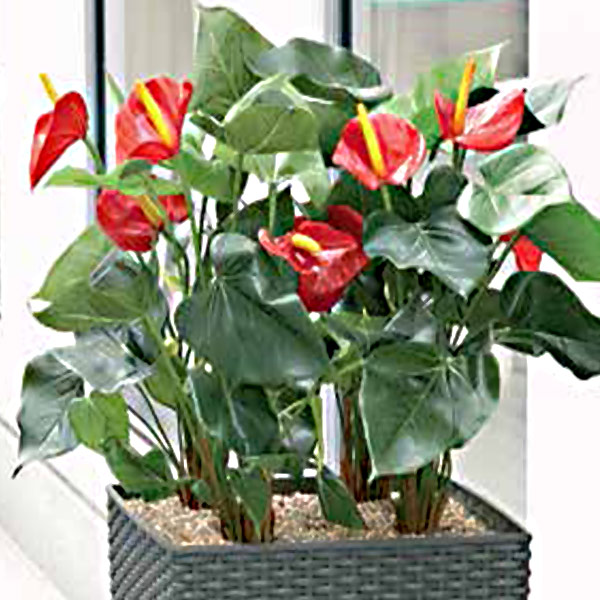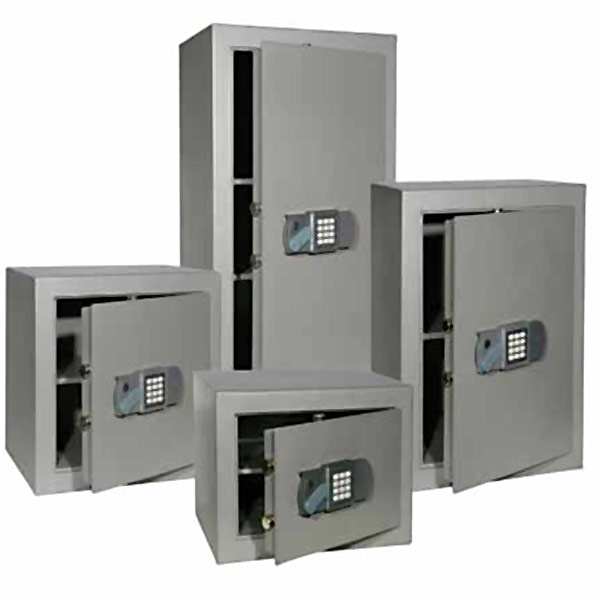 Get in touch today and see how we can transform your office space