Hampton Church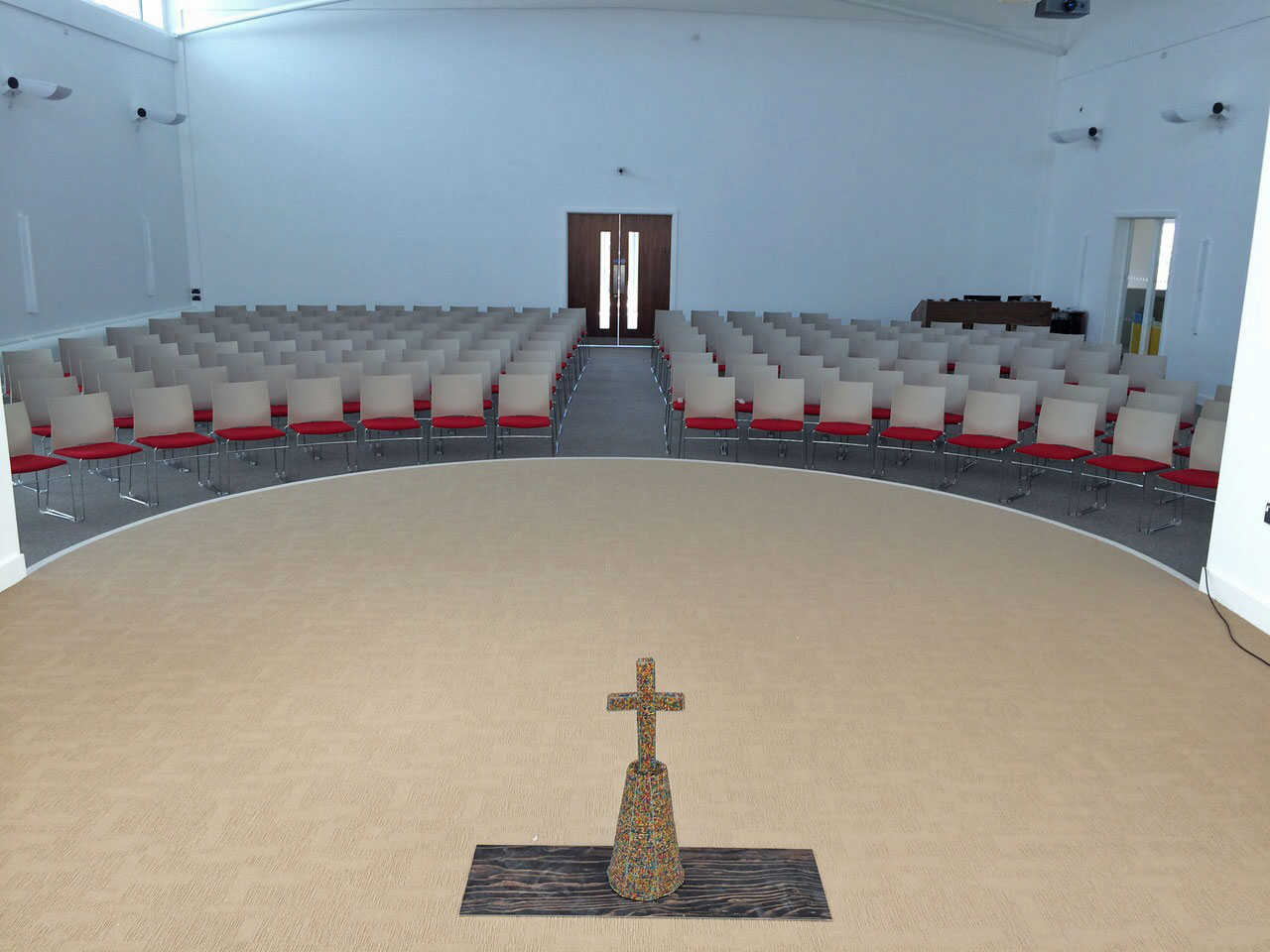 Working alongside Hampton church and their architects, we sourced a high volume stacking chair which was able to stack 40 chairs high.
This product was great, as it took up less space when stacked in the special storage trolley and easily movable for one person.
Hampton church ordered 300+ chairs, which worked out better value all round compared to other chairs tested.